Initiatives for the Environment, Society, and Corporate Governance
Our Policy on Corporate Social Responsibility
Contribute to our information-driven society by supplying components for semiconductor and flat panel display manufacturing equipment.
Aim to realize a sustainable society.
Build and improve the workplace environment to enable everyone to actively participate.
Establish a robust management base.
Our Process for Identifying Key Issues (Materiality)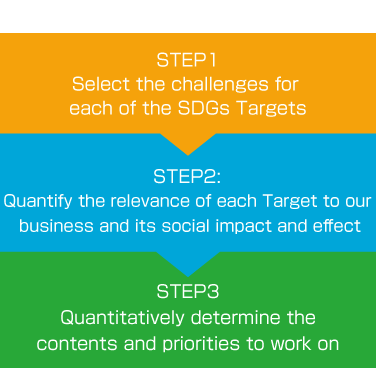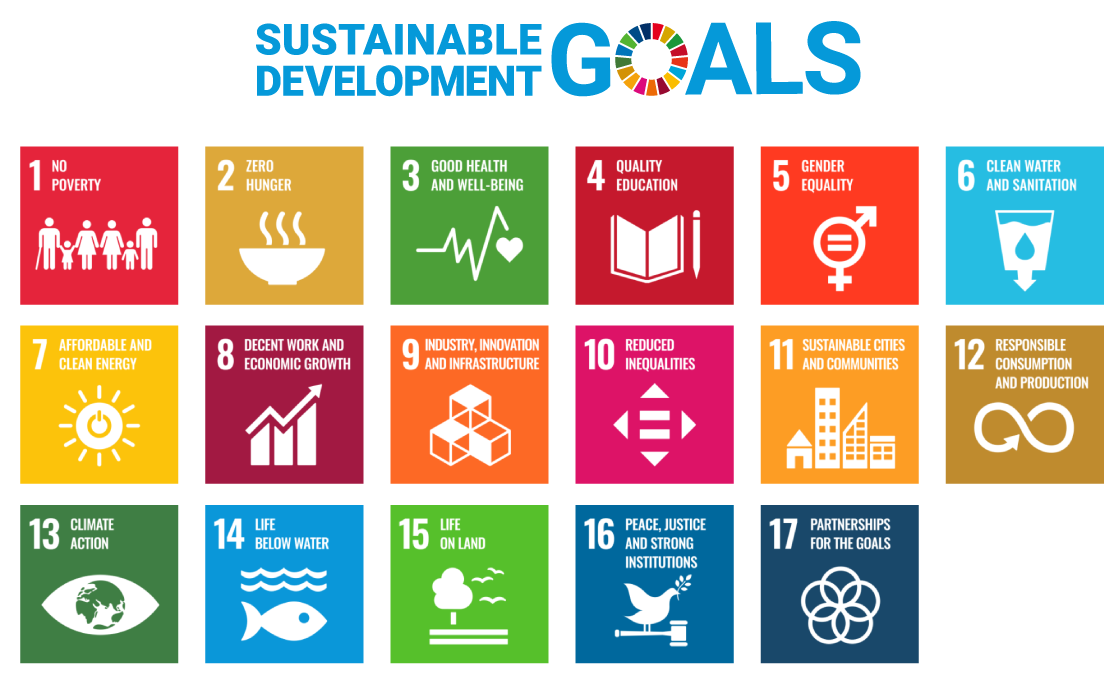 Realizing a Sustainable Society
| | |
| --- | --- |
| FY2030 | By FY2030, we will use renewable energy for at least 50% of our electricity compared to our performance in FY2019. |
| FY2025 | Support the Task Force on Climate-related Financial Disclosures (TCFD) and disclose information according to the TCFD framework. |
| FY2030 | Reduce use of consumables (recycle 30% of cutting fluid from all new purchases). |
| FY2030 | Cut down on packaging materials and defects by 40% (compared to the marginal profit ratio of FY2019). |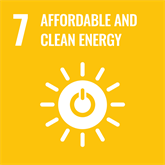 Bolstering Our Products' Competitive Edge
 Ongoing Goal
Reinforce our prototyping and programming capabilities.
FY2022
Boost the efficiency of invested capital.
Achieve 18% ROIC based on assets.
Achieve 14% ROIC based on debt.
Boosting Productivity
| | |
| --- | --- |
| FY2022 | Pursue automation. |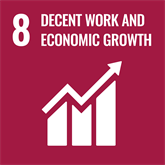 Taking on the Challenge of Achieving Technological Innovation
| | |
| --- | --- |
| FY2025 | Pursue digital transformation (DX). |
Nurturing of Human Resources
| | |
| --- | --- |
| FY2025 | Build a team for human resource development; draft and execute a plan for training talent, and enhance our investment in employee training. |
| FY2023 | Conduct reviews of performance and career development at least once a year for 100% of employees. |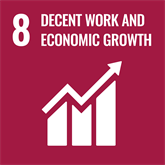 Supporting People and the Workplace
| | |
| --- | --- |
| FY2025 | Attain a parental leave rate and a retention rate of 100% among employees of all genders. |
| FY2025 | Attain Platinum Kurumin certification from Japan's Ministry of Health, Labor, and Welfare. |
| FY2025 | Promote diversity by fostering an understanding of minorities, the LGBTQ+ community, and other socially vulnerable groups as well as by building a workplace environment in which everyone can work with peace of mind. |
| FY2025 | Encourage women to actively participate in the workplace (boost the proportion of women in the workforce and appoint more women in managerial roles). |
| FY2023 | Hire people with disabilities at 150% of the statutory employment rate. |
| FY2023 | Conduct safety training for 100% of employees. |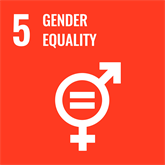 Practicing Governance
| | |
| --- | --- |
| FY2025 | Promote diversity in the board of directors. |
| FY2022 | Boost the proportion of outside directors. |
| FY2022 | Establish an incentive-based executive compensation system. |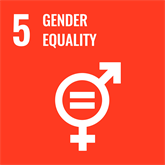 Others
| | |
| --- | --- |
| FY2030 | Pursue research and development of rehabilitation equipment. |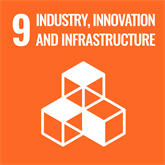 Excerpts from Our Action Plan for the Environment
By FY2030, invest at least 400 million yen in solar power and other forms of renewable energy, and establish a system for harnessing this energy to cover at least 30% of our electricity consumption.
Boost our recycling rate by installing equipment for recycling cutting fluid.
Switch our packaging materials from plastic to paper.
Conserve resources by recycling packaging materials and using returnable boxes.
Excerpts from Our Action Plan for Society
Acquire naming rights for facilities in Izumi City and contribute to local cultural activities.
Prepare the course for the local relay race (New Year Mugifumi Ekiden) by weeding and cleaning up.
Donate to local cultural activities.
Boost employment opportunities for senior citizens.
Boost career options for people with disabilities.
Excerpts from Our Action Plan for Governance
Boost the diversity of the board of directors by appointing more women.
Appoint more outside directors so that they form a majority of the board.
Introduce a stock-based compensation system so that executive directors align their interests with those of shareholders.
Our Code of Conduct
We have established the Marumae Code of Conduct, and we educate all officers and other employees about these rules so that they maintain a strong sense of social responsibility.
Marumae Code of Conduct (PDF; in Japanese)